| | |
| --- | --- |
| | Greater Cincinnati Ostomy Association |
Serving the Greater Cincinnati and Northern Kentucky Area Since 1959

Join us for In-Person Meetings & Dinners



Greater Cincinnati Ostomy Association | 7942 Schoolhouse Lane | Cincinnati, Ohio 45242 | Voice Mail: (513) 202-3345
---
Reocurring Meeting Schedule

Add our GCOA Calendar (GCOACalendar) to your Calendar
Your Gmail Calendar
Other Calendars

Details on Kroger Rewards & Other Financial Support

Mission:
The Greater Cincinnati Ostomy Association is a volunteer-based health organization dedicated to providing education, information, support, and advocacy for people who have had or will have intestinal or urinary diversions.

National Affiliation:
The Greater Cincinnati Ostomy Association is now happy to be affiliated with UOAA (United Ostomy Associations of America). UOAA shares in our goals and will help us achieve our mission.


Kroger Community Rewards
Contact us for questions, or to schedule a personal call or meeting,
with one of our members who has experienced ostomy surgery.
Voice Mail: (513) 202-3345


Also Join Us on
---
---
Ask An Ostomy Nurse


Here is your chance to supply questions to be answered in our newsletter!
Submit your questions directly to Dr. Sally Arnold

---
---
---
Support & Education Meeting Locations and Schedules
---
---
Main Meeting Location is Bethesda North Hospital
Golder Room 1 or 2 on 2nd Floor
10500 Montgomery Rd, Cincinnati, OH 45242
In Even Numbered Months (Feb, Apr, June, Aug, Oct, & Dec)
Golder Room 1 or 2 on 2nd Floor
Elevator is behind and to the left of the reception desk
Meeting room is straight out of the elevator
MAP
Afternoon Satellite Meetings: West East
Next Support & Education Meetings & Outings
---
Next Dinner Meeting
Thursday January 18, 2024 6:00 P.M
Location: TBD
Address:
Arrive anytime after 5:30

We are changing the dinner from the 3rd Wednesday to 3rd Thursday. The 3rd Wednesday is not an open date for most people we talked to. We originally picked Wednesday, so people with Thursday obligations had a chance to meet with us. Please reply to this email if you have any comments or suggestions.

Please contact us to RSVP, at Info@MyGCOA.org, (513) 202-3345, or

Map / Directions Website
---
Next Meeting

Holiday Party

If you wish, bring a small appetizer or desert and a small ($3-$5) wrapped gift for playing a gift exchange game. Punch and some soft drinks will be provided

Date: Thursday December 14, 2023
Location: Bethesda North Hospital
Address: 10500 Montgomery Rd, Cincinnati, OH 45242
Scheduled at 7:30 PM in the Golder Room on the 2nd floor Pavilion
Occasionally we move to another conference room in the same area.
---
Casual Dinner
Thursday January 18, 2024
Location: TBD
(6:00 PM but we start arriving around 5:30)
Address: TBD
Map

Please RSVP if possible so we can save a seat
(513) 202-3345 or

---
In-Person Westside Evening
Educational Support Meetings

Monday, November 13, 2023 Terrace Level Room (T004), 6:30—8PM
CWOCN: Michele Haas Pelfrey, BSN, RN, CWOCN, M.Ed.
Mercy West Hospital
Join us for our New Educational Support Meetings at Mercy West, Room T002. We will be having meetings at 6:30 PM, on odd numbered months (except July), the rest of 2020. West side meetings have been requested, so please come out and show your support.
Location & Directions: Mercy West Hospital
Previous Meetings & Gatherings
Ice Cream Social & Double Baggin' It
Thank you to Danielle & Joe "Double Baggin' It"!
for traveling from Columbus to deliver some humor, advocacy and awareness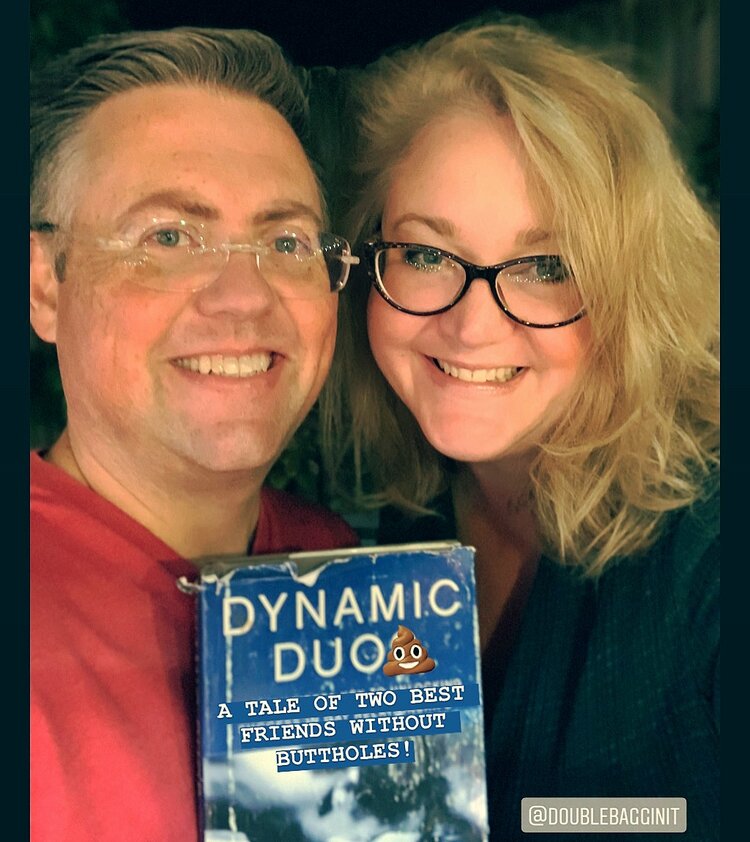 Double Baggin' It
UOAA Article on Double Baggin' It
---
Mail:
Greater Cincinnati Ostomy Association
7942 Schoolhouse Lane
Cincinnati, Ohio 45242

Voice Mail: (513) 202-3345


---
DISCLAIMER: The documents contained within these web pages are presented expressly for informational purposes only. In no way are any of the materials presented here meant to be a substitute for professional medical care or attention by a qualified practitioner, nor should they be construed as such. ALWAYS check with your doctor if you have any questions or concerns about your condition, or before starting a new program of treatment. The sys-OP is not responsible or liable, directly or indirectly, for ANY form of damages whatsoever resulting from the use (or misuse) of information contained in or implied by these documents.
---
Created (1/15/2001) and maintained by (Webmaster)
Please send comments to:
Copyright © 2001 Greater Cincinnati Ostomy Association
Revised: 12/1/23