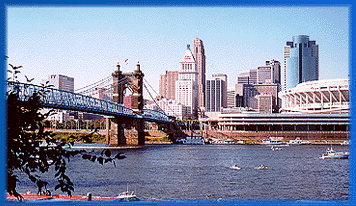 Greater Cincinnati
Ostomy Association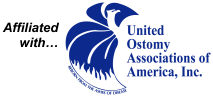 Serving the Greater Cincinnati and Northern Kentucky Area Since 1959

Mission:
The Greater Cincinnati Ostomy Association is a volunteer-based health organization dedicated to providing education, information, support, and advocacy for people who have had or will have intestinal or urinary diversions.

National Affiliation:
The Greater Cincinnati Ostomy Association is now happy to be affiliated with UOAA (United Ostomy Associations of America). UOAA shares in our goals and will help us achieve our mission.
| | | | |
| --- | --- | --- | --- |
| | Also Join Us on | | |
---
Short Bowel Syndrome Support Group Forming
Web Page Flyer - Next Meeting
---
---
Support & Education Meeting Locations and Schedules
Our Main Meeting Location is Bethesda North Hospital
10500 Montgomery Rd, Cincinnati, OH 45242
In Even Numbered Months (Feb, Apr, June, Aug, Oct, & Dec)
MAP
Afternoon Satellite Meetings: West East
Next Support & Education Meeting
Thursday December 18, 2014 7:30 PM
Topic: "Holiday Party"
Attending RNET/WOCN: Kinda Walden - Jewish Hospital-Kenwood

Next Outing
Dinner Outing
Wednesday, November 19, 2014 6:00 PM
Max & Erma's
in Rookwood Commons
2631 Edmondson Road Cincinnati, Oh 45209 Map
Previous Meetings & Gatherings
---
Annual Picnic
Thursday, September 18, 2014 5:30 PM
Location: Weller Park in Montgomery
8832 Weller Rd, Cincinnati, OH 45249
Time: 5:30 till 9:00 PM
Thank you to Jocelyne Walker of ConvaTec
for coming to the picnic and supplying all the fried chicken for our dinner.
---
---
---
Thursday June 19, 2014 7:30 PM
Topic: "Ask The Doctor"

Attending RNET/WOCN: Rita Pochard - UC Health University Hospital
Also Thank You to Caitlan from Hollister
For Sponsoring Our Annual
Spring Ice Cream Social

---
Thursday April 17, 2014 7:30 PM
Topic: "Medical visits after you leave the hospital & Ostomy Clinics"
Attending RNET/WOCN: Dr. Sally Arnold - The Christ Hospital

---
Thursday February 20, 2014 7:30 PM
Topic: "Roundtable Discussions"
Attending RNET/WOCN: Kathy Lauer - Daniel Drake Hospital

---
---
Mail:
Greater Cincinnati Ostomy Association
7942 Schoolhouse Lane
Cincinnati, Ohio 45242

Voice Mail: (513) 881-2547


---
DISCLAIMER: The documents contained within these web pages are presented expressly for informational purposes only. In no way are any of the materials presented here meant to be a substitute for professional medical care or attention by a qualified practitioner, nor should they be construed as such. ALWAYS check with your doctor if you have any questions or concerns about your condition, or before starting a new program of treatment. The sys-OP is not responsible or liable, directly or indirectly, for ANY form of damages whatsoever resulting from the use (or misuse) of information contained in or implied by these documents.
---
Created (1/15/2001) and maintained by (Webmaster)
Please send comments to:
Copyright © 2001 Greater Cincinnati Ostomy Association
Revised: 10/29/14