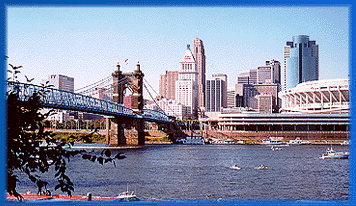 Greater Cincinnati
Ostomy Association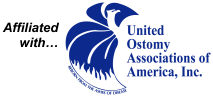 Serving the Greater Cincinnati and Northern Kentucky Area Since 1959

Mission:
The Greater Cincinnati Ostomy Association is a volunteer-based health organization dedicated to providing education, information, support, and advocacy for people who have had or will have intestinal or urinary diversions.

National Affiliation:
The Greater Cincinnati Ostomy Association is now happy to be affiliated with UOAA (United Ostomy Associations of America). UOAA shares in our goals and will help us achieve our mission.

Youth Rally

July 17th – 22nd in San Diego, CA.
| | | | |
| --- | --- | --- | --- |
| | Also Join Us on | | |
---
---
Ask An Ostomy Nurse


Here is your chance to supply questions to be answered in our newsletter!
Submit your questions directly to Dr. Sally Arnold

Short Bowel Syndrome Support Group Forming
Web Page
---
---
Support & Education Meeting Locations and Schedules
Main Meeting Location is Bethesda North Hospital
Golder Room 1 or 2 on 2nd Floor
10500 Montgomery Rd, Cincinnati, OH 45242
In Even Numbered Months (Feb, Apr, June, Aug, Oct, & Dec )
MAP
Afternoon Satellite Meetings: West East
Next Support & Education Meeting
Thursday August 16, 2018 7:30 PM
Topic: "Skincare, Diet & Travel Considerations, during Summer Heat & Humidity"
Nurses: Nancy Dombek, BSN, RN, CWOCN
Agnes Hudak, CWOCN
Location: Bethesda North Hospital
Next Outing
Thursday September 20, 2017 PM
Annual Picnic at Weller Park
Thank You to Convatec For Sponsoring the Fried Chicken this year
Chicken Dinner Anytime after 5:30 PM
We have the shelter reserved from 4-10 PM
If you plan to attend, Please call Marlene at home or on the voicemail, so we can get a count for buying the chicken. Also let her know what side dish or desert you plan to bring to avoide too many duplicates

Location: Directions to Weller Park

November Dinner Outing
Wednesday, July 19, 2018
Location: Cancun Mexican Bar & Grill
(At the old Don Pablo's location on the river)
Time: 6:00 PM (We start arriving around 5:30)
Address: 401 Riverboat Row, Newport, KY 41071
(859) 261-0762

Map
Not required, but if you RSVP, we will save you a seat
(513) 202-3345 or

Previous Meetings & Gatherings
---
Thursday April 19, 2018 7:30 PM
Topic: Ostomy Equipment & Supplies
Nurse: Rita Pochard, BSN, RN, ET, CWOCN
University of Cincinnati Medical Center
Laura Lockwood, representative for Coloplast Care, will join Rita to discuss ostomy equipment and supplies, and answer any questions.

Guest Ostomy Supplier: Laura Lockwood from Coloplast
---
Thursday February 15, 2018 7:30 PM
Topic: Roundtable Discussions
Nurse: Lynne Cowley, BSN, RN, CWOCN
Good Samaritan Hospital
Guest Ostomy Supplier: Jessica Jay of B. Braun Medical



---
---
Mail:
Greater Cincinnati Ostomy Association
7942 Schoolhouse Lane
Cincinnati, Ohio 45242

Voice Mail: (513) 202-3345


---
DISCLAIMER: The documents contained within these web pages are presented expressly for informational purposes only. In no way are any of the materials presented here meant to be a substitute for professional medical care or attention by a qualified practitioner, nor should they be construed as such. ALWAYS check with your doctor if you have any questions or concerns about your condition, or before starting a new program of treatment. The sys-OP is not responsible or liable, directly or indirectly, for ANY form of damages whatsoever resulting from the use (or misuse) of information contained in or implied by these documents.
---
Created (1/15/2001) and maintained by (Webmaster)
Please send comments to:
Copyright © 2001 Greater Cincinnati Ostomy Association
Revised: 8/7/18